Ever since the release of The Rise of Skywalker last year, one of the biggest questions in my mind has been: What's next for Star Wars? With the "Sequel Trilogy" finally completed, what new stories did Disney/Lucasfilm have in store for us in the "Galaxy Far, Far Away"? Although the new multimedia project Star Wars: The High Republic had been announced (and, believe me, I am beyond hyped for that) I couldn't help but wonder what else was being worked on. Rumors abounded about new Disney+ series and possible films, but thanks to Walt Disney Company investor event on December 10, we finally have some concrete answers. A mind-boggling amount of future on-screen Star Wars projects were announced by Lucasfilm president Kathleen Kennedy. I'm still struggling to process all of it, but I thought I'd share my brief, initial thoughts on each.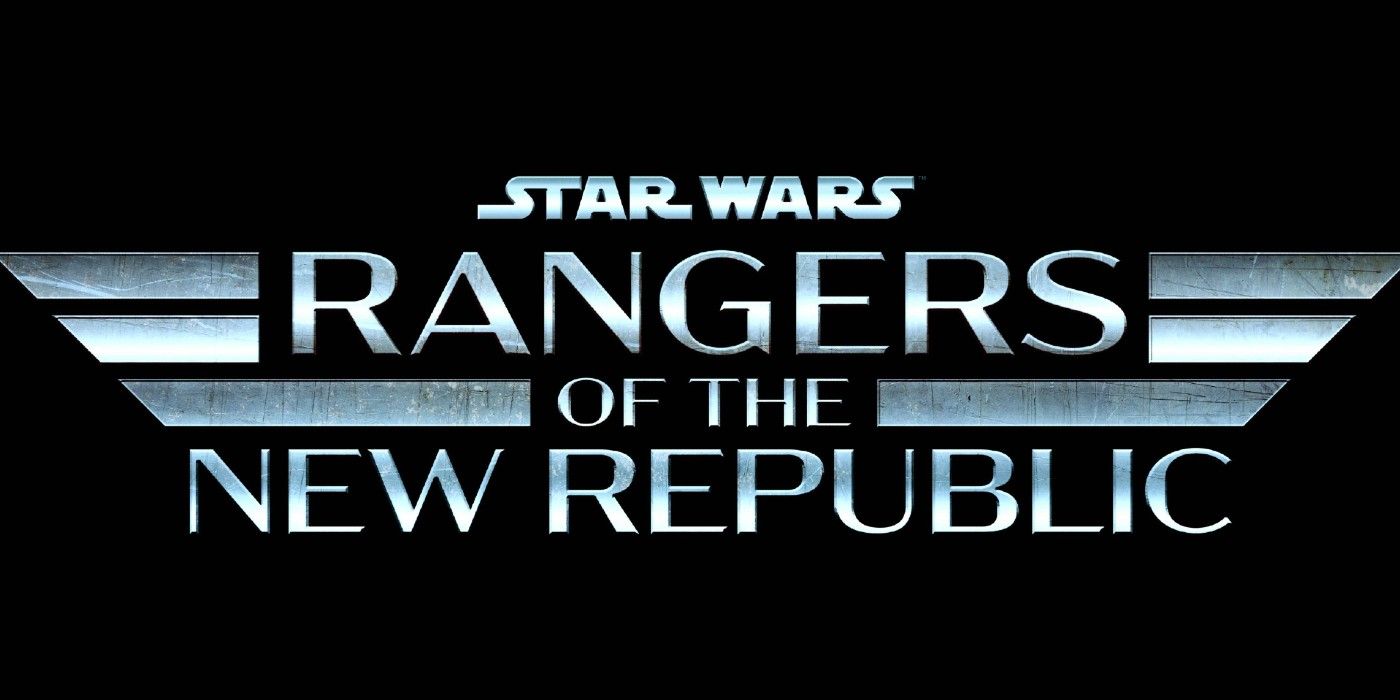 Rangers of the New Republic
This was the first announcement I saw via Twitter and I was excited immediately. I was disappointed by the notable absence of the New Republic from the Sequel films. Ever since The Force Awakens showcased its ignominious demise, I've wanted to know more about the successor-state to the Rebel Alliance. The New Republic always had a big presence in the "Legends" novels and I was eager to see what new Canon stories would feature the NR. But they've been sadly underutilized so far. Plus the title of this series is awesome! New Republic "Rangers"? — That immediately gets my juices flowing as a fantasy fan! This Disney+ series will be set during the same post-Return of the Jedi timeframe as The Mandalorian and will be executive produced by Jon Favreau and Dave Filoni. Count me in! I'll be watching day-one.
Ahsoka
We all knew this was coming. After Rosario Dawson's spectacular debut as the live-action incarnation of Ahsoka Tano in Season 2 of The Mandalorian it was obvious a spin-off series for Disney+ was in the works. I can't say much more without dropping a major spoiler but I expect this show will tie up the loose ends of Star Wars: Rebels and may even showcase an emotional send-off for the beloved character. Ahsoka creator Dave Filoni will be writing the show was well as co-producing alongside Jon Favreau. As someone who has grown to love the Ahsoka character over the years, I am happy to say I am very excited for this series.
Andor
Ever since rumors started to appear that a prequel series to Rogue One: A Star Wars Story was in the works, I was excited. When no new information appeared for a long time, I was afraid the project had been cancelled. Luckily, that is not the case. Production has started on the Disney+ series, set to release in 2022, and Diego Luna has reprised his role as Rebel Alliance operative Cassian Andor. We got to see a terrific behind-the-scenes sizzle reel. Lucasfilm describes the series as a "tense, nail-biting spy thriller." Ever since I first saw Rogue One, I thought Cassian Andor was interesting character, and I am definitely down for more Rebel Alliance espionage action!
Obi-Wan Kenobi
This is another project that had been rumored about for years, first as a film and then as a series for Disney+. Finally, we have some official details. The show will be set a decade after the events of Revenge of the Sith and will be helmed by Deborah Chow, who directed some fantastic episodes of The Mandalorian. What I think shocked everybody was the unexpected announcement of the return of Hayden Christensen as Darth Vader! While it makes sense to have Vader hunting for Obi-Wan in the course of this show, one thing that Kathleen Kennedy said does have me worried: "This will be the rematch of the century." No. No. No. After their tragic duel on Mustafar, Anakin and Obi-Wan are not supposed to meet again until their encounter on the Death Star in A New Hope. To have Vader and Obi-Wan face off ten years before that would make no sense and do irreparable damage to Star Wars canon. We'll just have to see what happens…
The Bad Batch
Like many fans, I was hugely entertained by the Bad Batch arc of Season 7 of Star Wars: The Clone Wars and immediately wanted to see more with these characters. Lucasfilm has delivered with a new animated series coming to Disney+. We got to see the first trailer for the upcoming show and it looks like exactly what I wanted it to be. Not much else to say except that I am very excited!
Star Wars: Visions
Perhaps the most unique project among the announcements, Star Wars: Visions will be an anthology series of short films brought to us by the leading Japanese anime creators. While I'm not a huge anime fan, I am interested to see Star Wars expand into this new medium.
Lando
Not much to say here, except that I mostly enjoyed Donald Glover's take on Lando Calrissian in Solo: A Star Wars Story and am interested to see more of the character's adventures. I hope they pull some material from the old "Legends" Lando novels, which were a lot of fun to read.
The Acolyte
Set during the High Republic era, The Acolyte will be a mytery-thriller series on Disney+ featuring an emerging dark side threat. It is super exciting to see Star Wars expand into the mystery genre and I am down for anything in the High Republic setting.
A Droid Story
Lucasfilm Animation and Industrial Light & Magic will be teaming up to bring us this droid-focused Disney+ series. Apparently, R2-D2 and C-3PO will be adventuring alongside a brand new character. It sounds like an interesting idea. My biggest hope for this project is that there will at least be some callbacks (visual or otherwise) to the Star Wars: Droids animated series that I used to watch as a kid!
Untitled Taika Waititi Film
While I wasn't really a fan of Thor: Ragnarok I did appreciate Taika Waititi's work on The Mandalorian (including his unforgettable portrayal of IG-11). If nothing else, his take on Star Wars promises to be unique.
Rogue Squadron
Lucasfilm saved the best announcement for last! Wonder Woman director Patty Jenkins will be bringing us a Rogue Squadron movie! Tons of Star Wars fans are very nostalgic for Rogue Squadron, whether through Michael Stackpole's X-Wing novels or through the Rogue Squadron video games. Scheduled for Christmas 2023, Lucasfilm promises that this film will be a "high-speed thrill ride." Patty Jenkins herself released a short video explaining that ever since the passing of her father, an F-4 Phantom pilot, she has wanted to make the ultimate fighter pilot movie. Rogue Squadron has the potential to be just that! Now, thanks to Rogue One, we know the heroic background of the squadron's name. Hopefully this film will introduce us to a new crew of Rebel heroes. I expect that the movie will take place post-Return of the Jedi, perhaps contemporaneous with the events of the recent Star Wars: Squadrons video game, where Rogue Squadron is mentioned in passing as taking part in a classified mission. Whatever the case may be, I am beyond excited for this movie!
A new "Golden Age"?
Ever since Disney acquired the rights to Star Wars from George Lucas, fans have been divided over the direction of the franchise. The Force Awakens was a return to formula for the series, and essentially an apology letter for the disappointment of the Prequels. But The Last Jedi and Solo bitterly divided the fanbase and Disney was forced to reassess. Many of their planned movies were shelved. While The Rise of Skywalker failed to mollify alienated fans, The Mandalorian has pretty much been universally accepted as being the best thing to come out of Disney-era Star Wars. The success of The Mandalorian has paved the way for this plethora of new Disney+ shows and theatrical films. We can only hope that the quality does not begin to suffer with increased quantity, but it's my belief that top-tier creators like Jon Favreau, Dave Filoni, and Patty Jenkins will deliver truly awesome Star Wars experiences. Along with the upcoming launch of The High Republic, it's my hope that these incredible announcements herald the coming of a new "Golden Age" for the Star Wars franchise. Certainly, fans have a lot to look forward to (and speculate about) in the coming years. It's going to be an incredible journey and I couldn't be more excited.
May the Force be with you, always.